Hello and welcome to the nipple talk post, and should you find this act a blasphemous one to say the least *boohoo*.
So yes, amongst the many erogenous zones of a man, his nipples play prime, and how! But first, a little citation to prove the point on nipple play and stimulation.
"Like most other sexual acts, nipple play is highly variant: Some men love it, and some men hate it. That said, there's a body of research suggesting that there's something of a nipple gender gap. A 2006 survey by Drs. Roy Levin and Cindy Meston determined that only 52 percent of men reported nipple stimulation increasing their sexual arousal, as opposed to 82 percent of women. Bottom line: #Notallmen love nip play. But #notallmen loathe it either." (Source: DailyDot)
Having said that
Most readers have asked me to write and elucidate a little on nipple play, and be it straight, bi-curious or gay, I have had male readers respond with aplomb to my other articles – nipple talks included (from straight blokes too). So do guys love their nipples played with?
Now this would be each to their own. While some love it during the act of sex, others may go solo while the act of masturbation is on. If this is the case, what is the best way to play with a man's nipples or your own for that matter?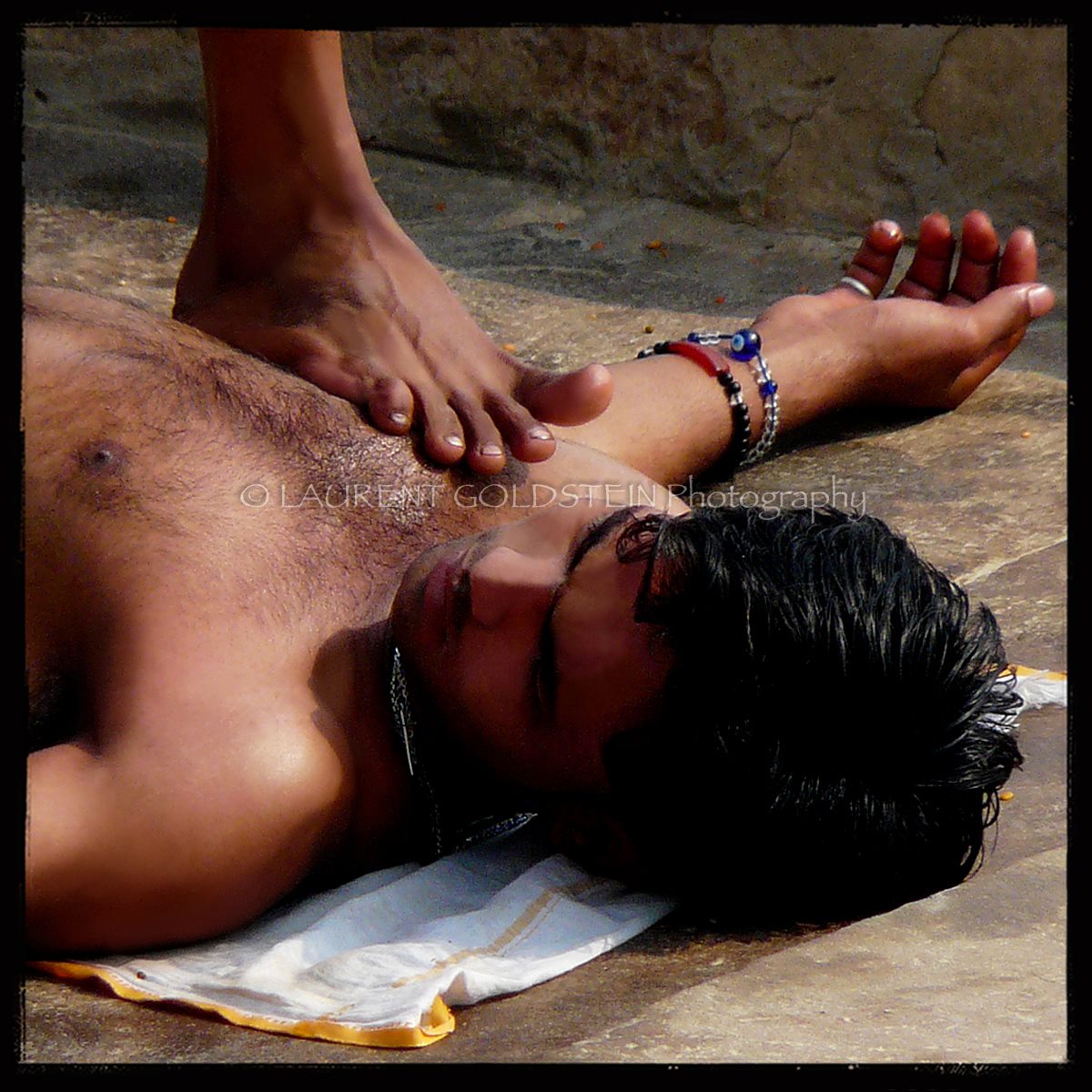 Be careful
Just like the testicles, a man's nipples would be a sensitive zone to touch, feel and to respond as well (not all men). So if you happen to nibble at first, lick a bit, suck a little and then go second and third base with the bites. Keep an ear on his moans- those emotions tell you a lot, if he is enjoying it or not. Some men do not like it at all, simply because the nipples on them are very sensitive. And then there are many, who have the need for extended nip plays. Hence testing the waters and beginning with a few licks and slurps would help you understand how to go forward with the act.
The feeling
The feeling in your teets would be that of a sensation you may have around your third eye- only difference, it is a naughty electrical sensation that gives you the boner between your legs. Nipple play in no way is derogatory and a bottom or a versatile or even a top for that matter, asking for some isn't less of a man (bahhh to the stereotypical notion).
Use your fingers honey
Yes, use the tip of your fingers to knead them well, fine-tune as though you would radio knobs (all knobs and with puns intended), give them a rub with you rugged rough palms, lube them up a little as though you were ready to make an entrée, slap, tug, twitch, tease, twiddle around and play. He'll be on his feet for sure, asking you for more.
Suck on them
The power of your tongue darlings (remember what I told in the rimming post), now use the same power here to worship those little mounds on his chest. They are the closest to giving him a blowjob, and sucking him off with love to begin with, will make the sheets burn hotter. While doing that, focus on giving him a slight hand-job, bringing him to the brim of excitement and then biting on the perky teets too. And then he would DIE!
Same rule to follow as his "popo"
His "popo" wants attention too, and your tongue can make wonders happen between his legs. But the focus point now are his beautiful nipples- lick them, suck them, twitch them, bite them, slurp the dessert as you would an ice-cream and crash into his arms thereafter. Teeth nibbling would be nice, but only if he is comfortable with the same. Hold the back of his head and travel your hands down to his spine to make him want more of your touch, lick and slurp!
Finally, use your imagination darlings- use honey and other food fetishes to make him hotter and turned on, while giving his nipples the due worship it needs. Maybe next time you would write in telling me how well he tweaked!

Latest posts by Rohan Noronha
(see all)