While 2013 started off as a relatively calm and peaceful year for the LGBT community in India, it was rudely shaken into action by December after a retrograde ruling by the Supreme Court that made homosexuality criminal again.
A look at the major events in the queer space in India across 2013
JANUARY

January was an eventful month in Mumbai, with various activities being held as part of the pride week. The events included Kite Flying, Gay Parents meet, film screenings at IIT Bombay, a treasure hunt and a flash mob performance.
FEBRUARY
Mumbai Pride
Organized by the Queer Azadi Mumbai group, the Mumbai Pride March consisted of a series of events marking the 'Pride Week', ultimately culminating in the Pride March on February 2, 2013. Over 20 NGOs supported the venture, which saw attendance by celebrities from Bollywood and the telly industry.
Bangalore Queer Film Festival
The Bangalore Queer Film Festival, which has been around since 2003, is a well entrenched feature in the city's cultural calendar. This year's edition, held in February over 3 days, saw over 55 films from 20 countries being screened. Organized by support groups based in Bangalore such as Good as You (GAY), Swabhava Trust and We're Here and Queer (WHAQ!), the film fest also witnessed art exhibitions, performances and a book launch.
1st Hyderabad Pride
Held in February, the pride march was Hyderabad's first ever queer pride parade. Around 300 people turned up to participate in the 2 mile long pride march. Employees from many MNCs based in Hyderabad such as Facebook, Google and Accenture turned up at the march to voice their support for LGBT rights.
MARCH
Death of Kashmiri Research Fellow at Hyderabad
Mudasir Kamran, a Kashmiri research fellow student at the English and Foreign Languages University (EFLU), Hyderabad committed suicide at the campus by hanging himself on March 2. This followed a day when the University proctor took him to the police station and had him detained in connection with a purported fight with his roommate. The university also branded Kamran as a 'homosexual' with a 'violent nature' and 'suicidal tendencies'. While some sections sought to link his Kashmiri origins to lend a political colour to the case, what stood out was the insensitive manner in which EFLU handled the case and sought to brand Kamran's behaviour as deviant for being gay.
Chandigarh LGBT Pride Walk
The first pride walk of Chandigarh was organized on March 15 with a crowd of around a 100 people marching with rainbow flags. The event, organized by Saksham Trust, witnessed people marching and dancing to the beats of the dhol, accompanied by brightly coloured rainbow balloons.
APRIL
Koovagam Transgender Festival
An annual affair in the calendar of Koovagam village in Tamil Nadu is the Koovagam fest that is held in the month of April. This event witnesses transgenders from all parts of the country take part in a mythical tradition of marrying the village deity Koothandavar, and then go into mourning the very next day lamenting his death in the Mahabharata war. The 18 day festival witnessed activities such as beauty pageants, talk shows and discussions held across the village, culminating into the sombre mourning ritual.
IPL 'Gay Rape' Joke
An insensitive joke on a social networking site targeting Chris Gayle's impressive knock at an IPL match enraged LGBT activists. The joke read, 'When one man rapes another man he's gay, but when one man rapes 11 men, he's GAYle'. Members felt that this was a flippant quip that trivialized rape and abuse on the gay community, equating gay men with rapists. The T-shirt brand that posted the joke on its Facebook page later apologized for the offensive post.
Maths Wizard Shankuntala Devi dies
Shakuntala Devi, a mathematics wizard also called as the 'human computer', passed away on April 21st. Her book, "The World of Homosexuals", published in 1977, is considered remarkable for its progressive approach and has interviews of homosexual men in India and a same-sex couple of Canada. Her book is considered the first study of homosexuality in India.
Justice Verma Dies of Organ Failure
Justice JS Verma, who headed the government-appointed committee to frame a tough law to tackle crime against women in the wake of the Delhi gangrape incident, died on April 22nd. In his report, Justice Verma had recommended teaching about sexuality in school curriculum and also having laws to tackle violence against transgender people.
MAY
KASHISH Mumbai International Queer Film Festival
This festival, which was started in 2010 as the first queer film festival in India to witness screening on mainstream theaters, entered its 4th straight year. The festival, held between May 22 to 26 at Mumbai, witnessed over 120 films being screened. Many engaging panel discussions were held during and in the run-up to the events, including one at the Nomura corporate office in Mumbai, as part of efforts to mainstream queer issues.
Queer Activist Murdered in Kerala
Anil Sadanandan alias Maria, a transgender activist was brutally murdered in Kollam on 10th May. Police arrested 4 youths in connection with the murder and claimed that one of the murderers had committed the crime after suspecting that he had contracted HIV from Anil, with whom he had a sexual relationship.
JUNE
Chennai: Rainbow Film Festival
The Rainbow Film Festival was organized by Chennai Dost, an LGBT support group. This fest held at the Alliance Francaise over 3 days saw over 30 films being screened. The fest also included parallel events such as panel discussions and cultural performances.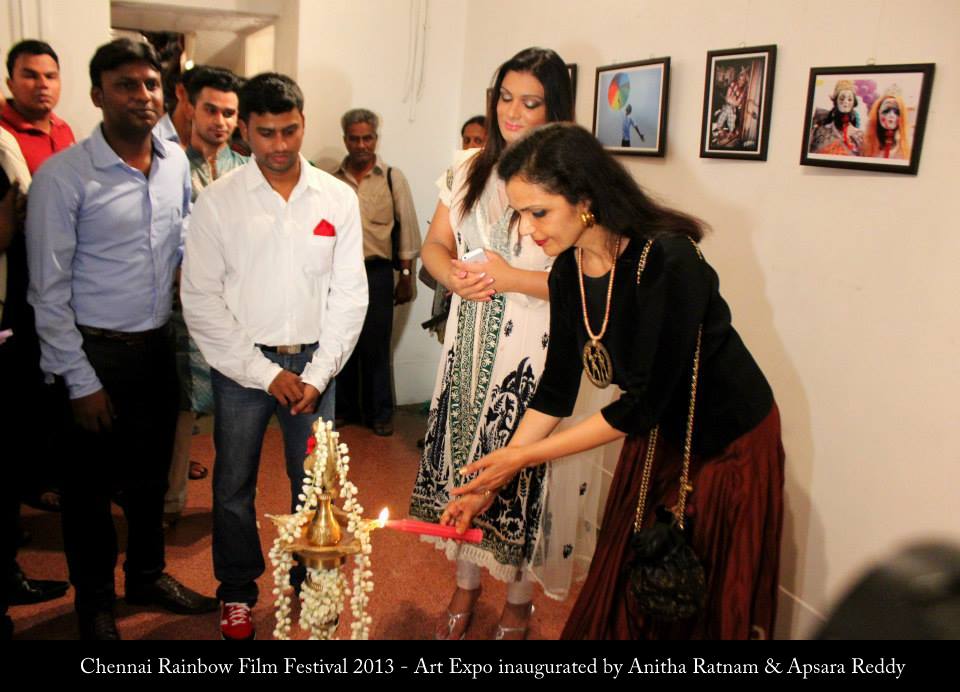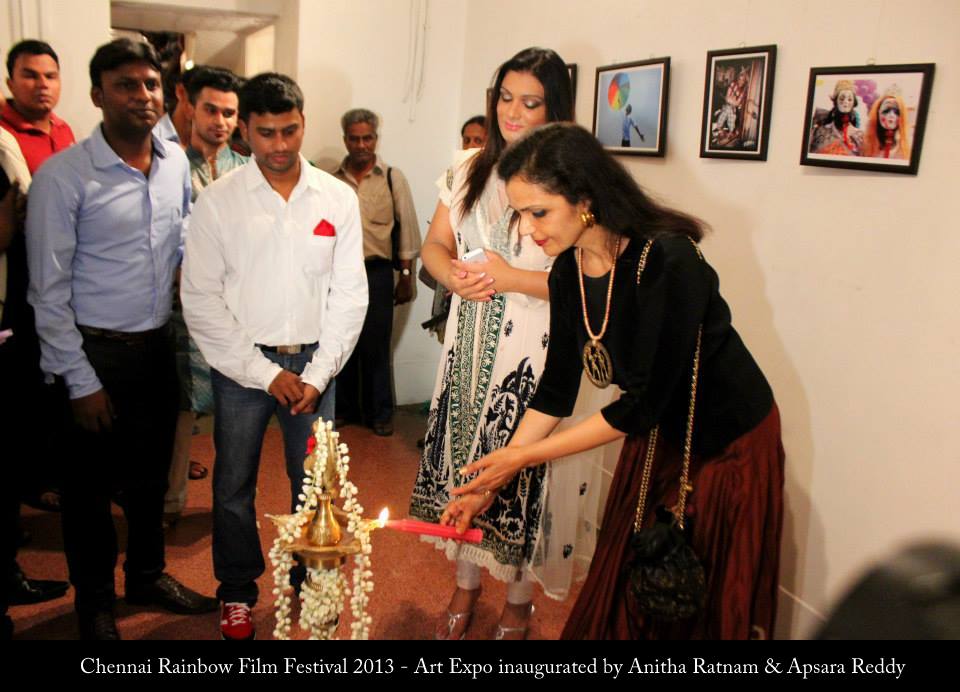 Chennai Pride
Held on June 30, the fifth edition of the Chennai Pride March organized by Chennai Rainbow Coalition – a collective of nearly 20 groups in Chennai- saw over 400 members participating in the march. The march was followed by a cultural performance. The march was supported by organizations such as Accenture, British Council and Alliance Francaise.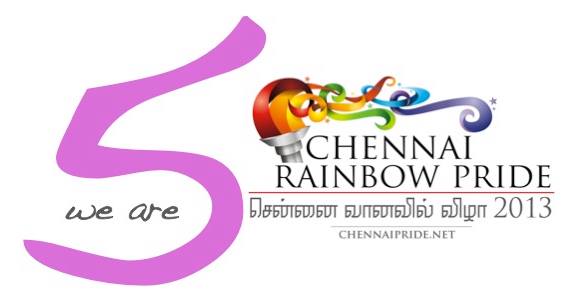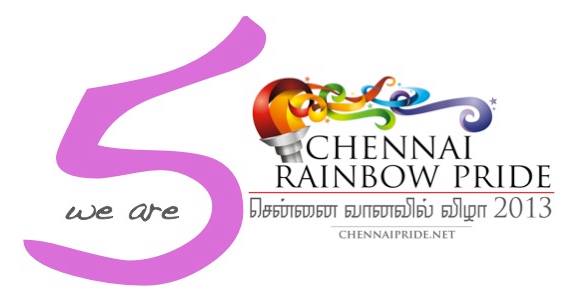 Kolkata Gay Pride
What started in 1999 with no more than 15 people part of the march, grew at least a hundred-fold to see around 1,500 people march together on the streets of Kolkata to call for equality, empathy and the right to live with dignity. Athlete Pinki Pramanik attended the march to show her solidarity, as did the director of the American Center in Kolkata.
JULY
Thrissur Queer Pride
Thrissur in Kerala witnessed its 4th annual queer pride march with about 300 members dancing across the streets with brightly painted faces and colourful costumes. The march celebrated 4 years of the Delhi HC verdict reading down Sec 377, and called for granting equal rights to LGBT people.
Chennai: International Queer Film Festival
Organized by multiple support groups in Chennai such as Orinam, Nirangal, SAATHII among others, the Chennai International Queer Film Festival held in July over 3 days witnessed around 35 feature films, shorts and documentaries being screened at the Goethe Institute here. The festival also witnessed a photo exhibition at the premises.
AUGUST
Kerala Lesbian Couple
A lesbian couple from Kerala ran away from their homes and took shelter in Bangalore. Sangama, a human rights organisation in Bangalore, came forward to help them. The parents of the couple filed a writ petition in Kerala High Court, one alleging that their daughter had been kidnapped by her partner, while the other alleged she had been kidnapped by Sangama. In one case, the High Court asked the girl to return back to her parents; in the other, the court ruled that she was free to go where ever she wanted to.
Amravati Protest
A Marathi Daily 'Lokmat Amravati' ran a series of homophobic articles in the name of a 'sting operation' about 'homosexual activities getting widespread in Amravati, Maharashtra. The LGBT community protested against this witch hunt by the newspaper and held a silent protest outside the Police Commissioner Office as well. Police Commissioner Mr. A Patil facilitated talks between the protesting group and Lokmat Amravati.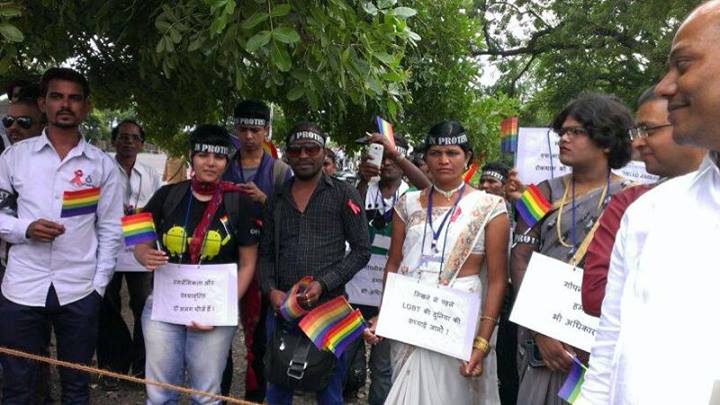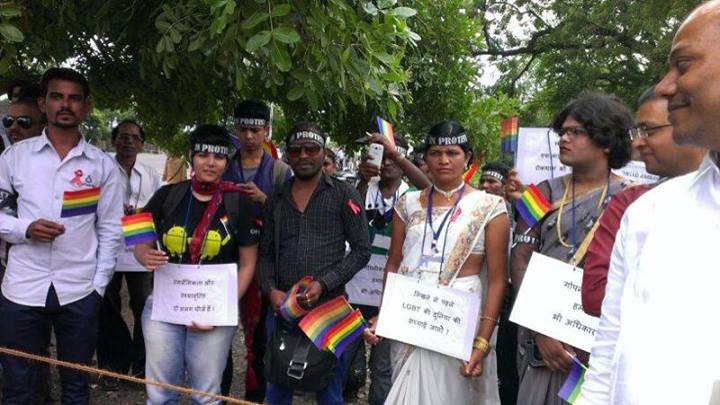 SEPTEMBER
3rd Queer Conference by Sappho
Sappho For Equality, a Kolkata based organisation working for LBT women, organised the third National Queer Conferencebetween 13th-15th September 2013 at Vivekananda Hall, Jadavpur University (JU), Kolkata. The conference was titled "Gender-Sexuality: Exploring the Conjoined Possibilities" and was attended by nearly 300 people. A total of 26 papers were presented.
Sahaay-India's 1st 24×7Queer Helpline launched
India's first dedicated helpline for gay and transgender community was launched to cater to the queries/ concerns pertaining to health and psychological issues of MSM (Men who have Sex with Men) and Transgender.Sahaay Helpline is aided by an international NGO and supported by Humsafar Trust, and is available in Hindi in three states of India- Chhattisgarh, Delhi and Maharashtra.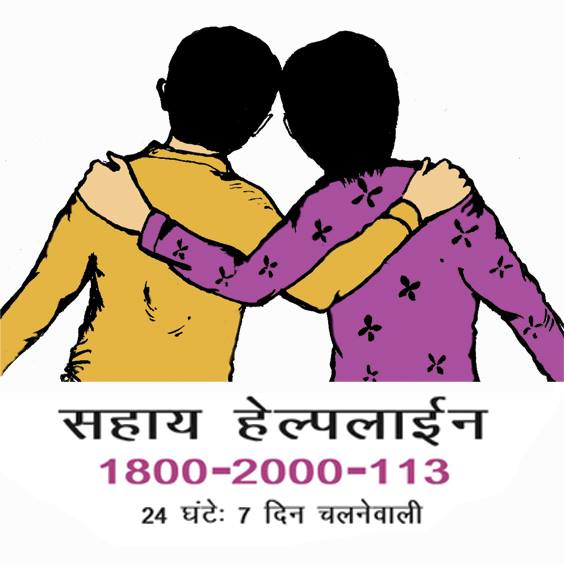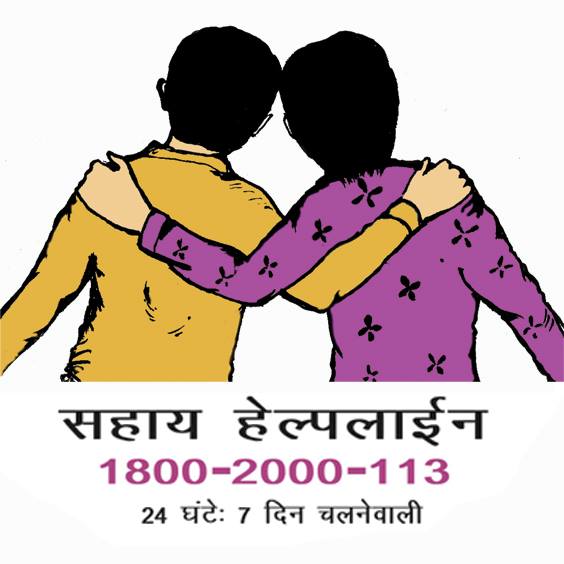 Q Radio Launch
India's LGBT community got a dedicated radio station when Q radio, an online radio channel from radiowalla.in, was launched on 11th September. The channel is available 24×7 and has various shows catering to the LGBT community.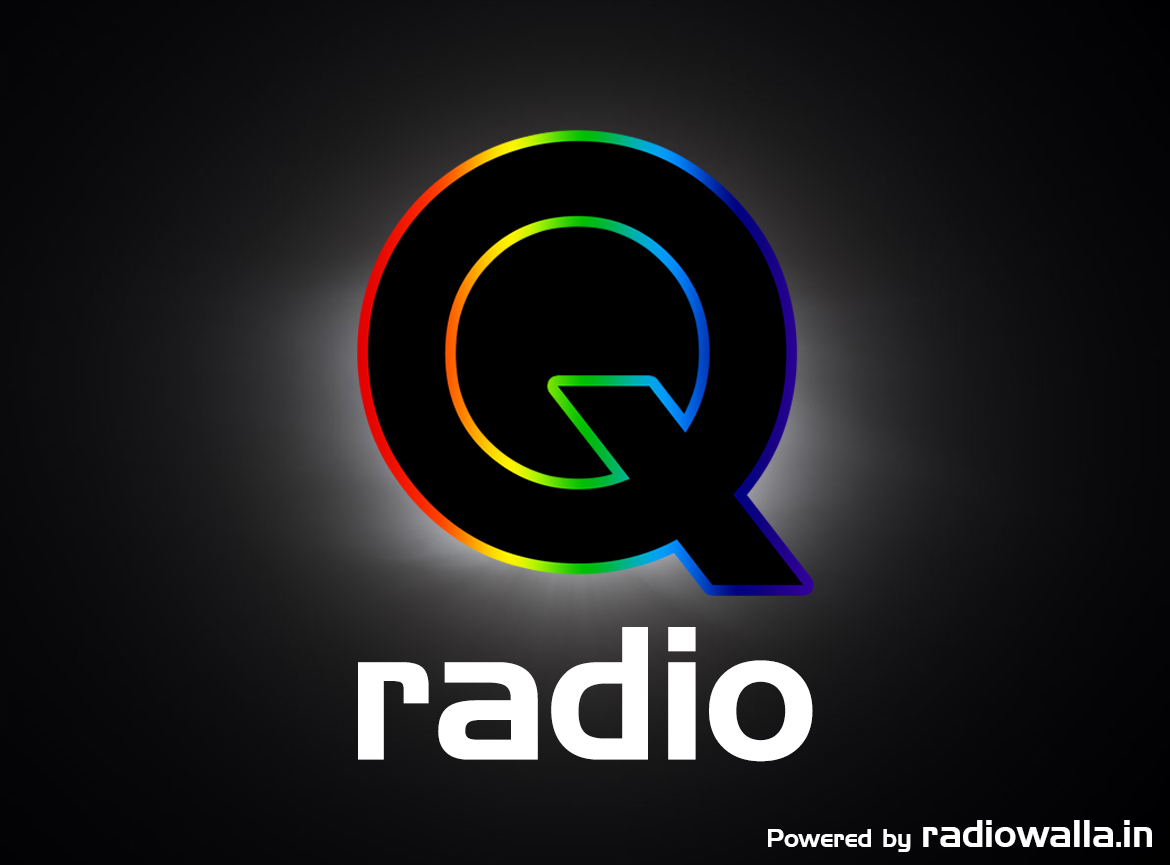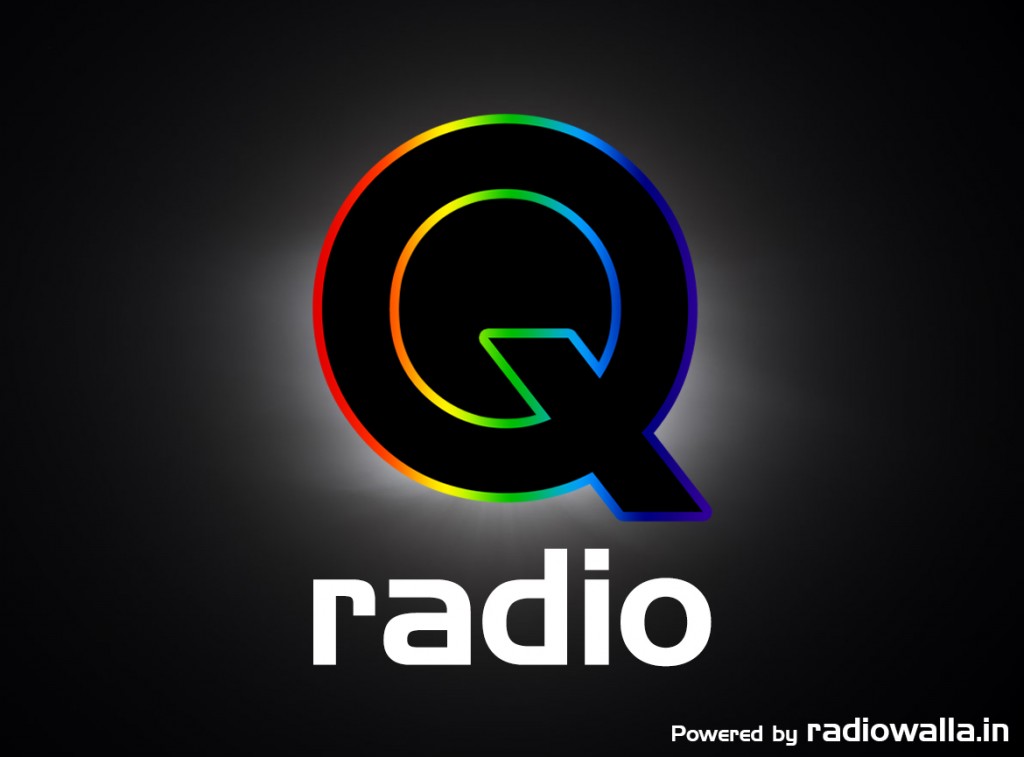 OCTOBER
1st Gujarat Pride
Gujarat witnessed its first ever pride march at Surat in October, when over 200 people marched as part of an effort for gaining more acceptance from society. Strategically planned around Navratri when most of Gujarat steps out for revelry, the event had participants performing garba steps along the march.
NOVEMBER
Kolkata Queer Film Festival
Organized by SAPPHO for Equality, the 7th edition of this festival witnessed around 50 films being screened from over 20 countries. The 4 day fest, titled 'Dialogues', was held in November at the Max Mueller Bhavan and saw many Indian and foreign short films from experimental, amateur and professional film-makers being screened alongside many classic LGBT centric feature films.
Delhi Queer Pride
Over a thousand members attended the New Delhi Queer Pride March in November, being organized every year since 2008. It was a colourful show of solidarity as participants walked fearlessly from Barakhamba Road to Jantar Mantar in the winter sun. The march witnessed supporters, parents and school students with placards accompanying the group, empathizing with the cause.
Bangalore Pride
Over 1300 participants assembled to participate in the Bangalore Pride March, held in November for the sixth consecutive year. The march this year began from City Railway station, leading to larger visibility. The march was held to protest against violence on sexual minorities and to demand legal recognition for their rights. Many supporters participated in the march, and companies such as Goldman Sachs and IBM supported the movement, in tune with their affirmative policies on workforce diversity.
Pune Pride
Pune celebrated its 3rd queer pride march with over 200 people in attendance, with the theme of the pride being 'Being Seen, Being Heard'. The attendees were in for a pleasant surprise when officers from a police station adjoining the march route handed over roses to the participants as a friendly gesture. The event was organized by the Samapathik Trust, an LGBT support group.
DECEMBER
Ahmedabad Pride
Around 300 people participated in Ahmedabad's pride march, held as part of the Gujarat LGBT pride festival. The event, which was flagged off by the City's Mayor, saw such a large gathering of people for the first time in a deeply conservative city. The crowd included school students, management brains from IIM-A and parents coming out in support of their kids.
Gay Artist's Show Cancelled in Hyderabad
Artist Balbir Kishan's art exhibition in Hyderabad was cancelled abruptly after "many influential people" threatened the gallerist, despite a successful opening the previous day. The incident shocked the artist, who claimed that he came to know of the cancellation only through a social networking site.
Supreme Court Re-Criminalises Homosexuality
As LGBT activists and supporters waited with bated breath for the SC verdict on December 11, most of them got a rude shock when the Supreme Court overturned the Delhi High Court ruling and made homosexuality criminal again. The court claimed that the LGBT community was a 'minuscule minority' and its 'so-called rights' could not be a sound basis for holding 377 unconstitutional. It appeared surprising to many that the SC, which has never hesitated to upbraid parliamentarians for overreach, sought to take cover under the premise that the Courts should keep in mind the fact that Parliament had not chosen to amend the section, and any action taken by them should be predicated on this.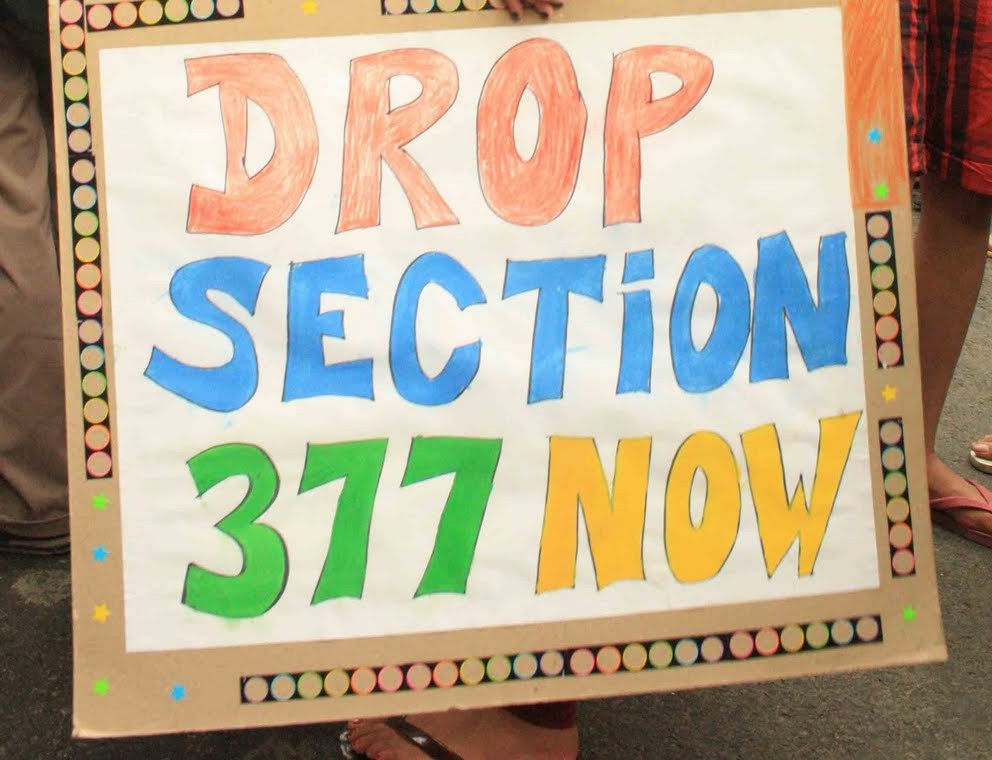 Imphal Transgender Beauty Pageant
As a testimony to the fact that queer activities are not necessarily restricted to metros, Imphal hosted a transgender pageant for the third year in a row on December 13th. Coming closely on the heels of the Supreme Court judgement, the pageant saw many of the participants come out openly against the judgement as being discriminatory and antithetical to the principles of equality espoused by the Indian constitution. With over 700 members in the audience, around 30 transgender women from various parts of Manipur walked the ramp. All the attendees took part in candle-light protest against the verdict.
GLOBAL DAY OF RAGE
As the Supreme Court re-instated the centuries-old law criminalizing homosexuality, there was a near spontaneous outburst from all quarters of free-thinking India deploring the verdict. As a need to show an immediate response to the verdict, which had held that the LGBT community in India constitutes a 'minuscule minority', a 'Global Day of Rage' was planned on 15th December.
Hundreds of people, including members of the LGBT community, sympathizers and celebrities came out on the streets denouncing the verdict and stressing the right of the community to equality and 'free' life. Held across more than 15 cities in India, including all the major metros and small towns such as Thrissur, Imphal and Mangalore and another 15 plus cities worldwide ranging from London to New York and Sydney, this protest march witnessed an impressive turnout at all locations, and managed to garner significant visibility in all the cities. This protest march gathered significant headlines in mainstream media, with reports of how the community had unitedly and impressively come out to protest a ruling that aimed at pushing homosexuality back into the closet.
Latest posts by Dharmarajan M
(see all)